The WELL Health-Safety movement
"Look for the Seal"
The goal of the ever-expanding global WELLness movement has been nothing less than to transform the quality of health and well-being of buildings for the people who occupy these spaces.
In pursuit of that goal, WELL Building Standard guidelines have been increasingly dedicated to helping create and certify spaces that promote human health and well-being, an effort that has resulted in WELL™ , the now internationally recognized rating system that measures how the construction of a building, and everything inside, improves the comfort, productivity, health and wellness of its users.
In 2014, WELL v2 refined the guidelines even more, grounding them on 10 fundamental concepts that focus on mental wellness, physical health, personal comfort, and the environment as their ultimate goal.
When buildings succeed in reaching the specific wellness goal set out in each concept, a structure is awarded a certain number of points—a process that can earn it a WELL™ Certification. Whether it's a single interior space or an entire organization, the same certification process applies—and it is a process that will clearly continue to expand wellness-oriented design into the future. As of February 2021, for example, no fewer than 5,836 projects across 66 countries (encompassing more than 816 million square feet) are currently applying the WELL Building Standard guidelines benchmark.
WELL-certified spaces are "people first" places
The advantages of this process are self-evident.
Whether you are an architect, a designer, a contractor, or simply a wellness advocate, when you see the WELL Health-Safety seal, you feel confident knowing the space you are entering has put your health and well-being at the forefront.
Be it offices, schools, restaurants, hotels, or conference centres, the WELL Health-Safety seal communicates that measureable, standardized steps have been taken to ensure the health, safety and wellbeing of any users of the space--and that being part of the WELL community signals that health and well-being is your priority as well.
What is the WELL™ Building Standard?
The WELL Building Standard™ version 2 (WELL v2™) is the current gold standard in helping buildings and organizations deliver spaces that enhance human health and well-being.
It includes a set of strategies—backed by the latest scientific research—that aim to advance human health through design interventions, operational protocols and policies that foster a culture of health and wellness.
Built upon the pioneering foundation of the first version of the WELL Building Standard (WELL v1), the second version draws even more expertise and experience from a rapidly-growing and diverse community of WELL users, practitioners, public health professionals and building scientists around the world.
What is wellness when it comes to design?
Most people assume that the much-used word "sustainability" refers exclusively to the natural environment. In truth, the concept of sustainability can apply to three fundamental areas: environmental, economic and social.
In fact, according to a recent WSP Global article, The Pursuit of Wellness: Designing Healthy Buildings, the zealous effort to create green buildings, "… might have caused designers to 'lose the plot' by forgetting to include people in the equation."
With wellness now the ultimate goal, the "new sustainability" instead envisions the construction of buildings that place the people who will use them at the forefront. This includes everything from optimizing air, water and light quality, to looking at issues like public transit access and company benefits. Why? To help make people healthier, happier and as a result, more productive.
With their standardized guidelines, certification programs such as WELL™, Fitwel®, Living Building Challenge and LEED® are leading the way to ensure built spaces achieve this goal.
Skyfold's Guide to WELLness
The COVID-19 pandemic has undoubtedly shone a light on the issues of health and wellness in shared work spaces during this unprecedented year—and going forward, wellness in the workplace is not going away soon. For architects, property owners and corporations, the pursuit of this goal will increasingly influence the future design of any residential, corporate, educational or hospitality spaces.
Studying the 10 concepts outlined in WELL v2, Skyfold's engineers found that its automated movable walls have real potential in helping buildings accumulate those WELL certification points in three important areas: sound, light and materials. The resulting Skyfold's Guide to WELLness explains in detail how various Skyfold products can address the challenges of optimal wellness design elements.
Of course, while there can never be any guarantees, Skyfold's guide points the way to how, in conjunction with other products and design innovation, Skyfold walls clearly enhance wellness in any built environment.
With automated controls and multi-purpose features, to name just a few advantages, Skyfold products provide individuals with the ability to easily adapt their environment to accommodate minute-by-minute needs, whether they are in an office or a classroom.
Three fundamental WELL™ needs that Skyfold products answer are: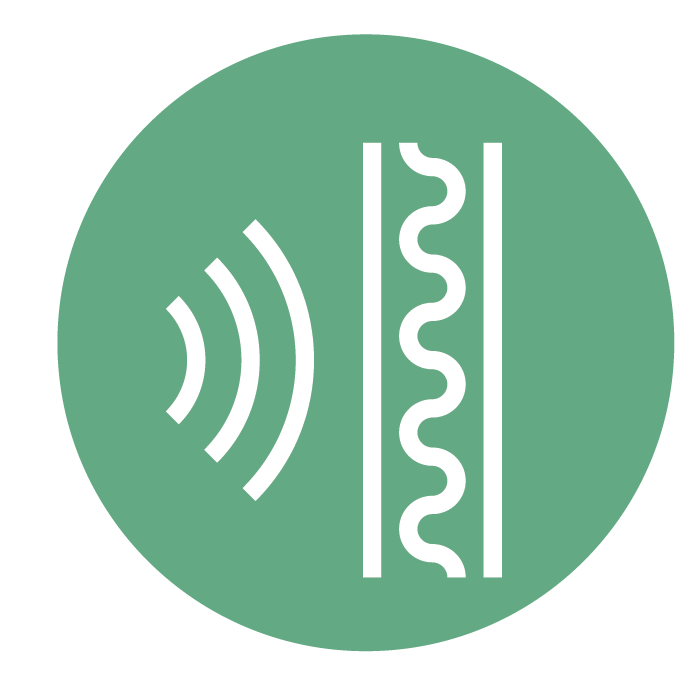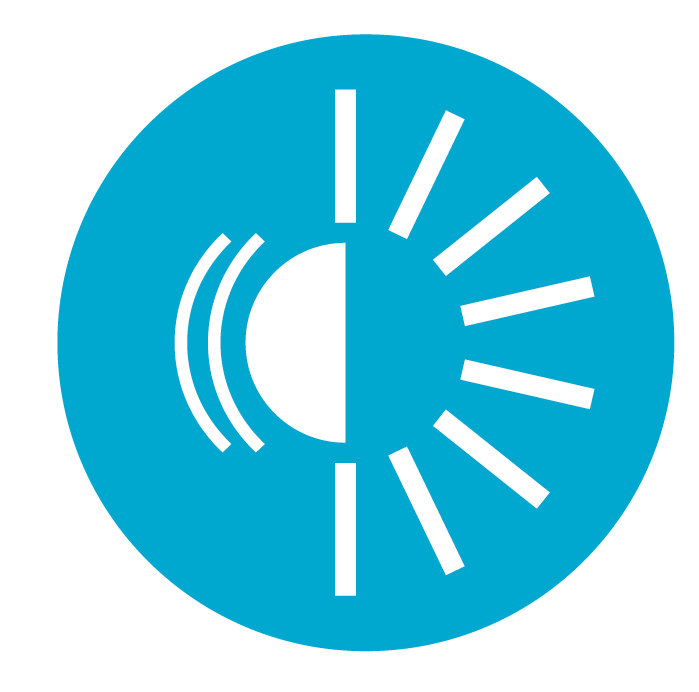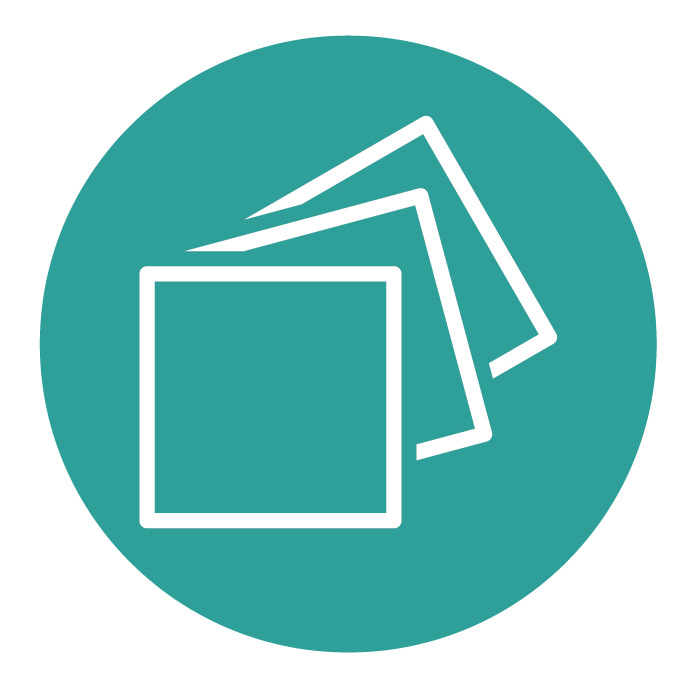 1. Sound
When deployed, Skyfold retractable walls become double-sided, rigid walls with air chambers to ensure effective acoustic barriers between any sub-divided space. Skyfold's high acoustic rating of up to STC 60 (Rw 59 dB) ensures both acoustic privacy and comfort while also increasing sound masking, lowering sound pressure levels (SPL) and reducing reverberation time.
2. Light
Quality light is essential for human well-being and the success of any building. Skyfold's acoustic glass system, Mirage®, allows for natural light to travel through any sub-divided space and ensures access to uninterrupted views.
Further, while LED lights on any solid-panel Skyfold system are optional, they can provide a space with additional sources of quality light, helping achieve optimal illumination levels, good color rendering quality (CRI) and the ability to manage flicker. Perhaps most importantly, with their dimming feature, Skyfold walls fitted with LED lights provide people with control over their lighting environment.
3. Materials
With zero traces of asbestos, lead, mercury, PCBs or VOCs, Skyfold's movable walls check a lot of boxes in this vital category, including Hazard Material Management and Abatement and Volatile Compound Reduction. Furthermore, the recently released Health-related Product Declarations (HPD) fully disclose 100 per cent of all materials used to produce Skyfold walls, thus offering complete material transparency for specifiers who choose Skyfold.
THE NEW SUSTAINABILITY
Environmental sustainability will always be a major goal for designers when creating spaces, but Wellness goals in no way cancel that out. In fact, it only enhances it. What the WELL Building Standard™ clearly demonstrates, in fact, is that spaces that positively impact an individual's health and well-being also positively impact the natural environment.
With certification programs like WELL, architects and owners can rely on measureable resources when improving overall wellness through mindful design.
It's a new kind of sustainability that points to healthy workplaces and gathering spaces that work for both the environment and the people who occupy those spaces, and Skyfold is excited to play its part in this innovative approach to the future of design.
Skyfold is proud to be part of the global WELLness movement by being part of these WELL Certified buildings.
Ernst & Young - Toronto Ontario Canada - 5 Skyfold Zenith 55 walls - CERTIFICATION WELL Gold
155 N Wacker - Chicago, Illinois USA - 2 Skyfold Classic 55 walls - WELL Core Certified at the Platinum level
---
In the news!
Via a star-studded campaign that is sure to make waves, IWBI has called upon WELL ambassadors like Jennifer Lopez, Lady Gaga, Michael B. Jordan, Robert De Niro, Venus Williams, Wolfgang Puck, Deepak Chopra, and Dr. Richard Carmona to drive awareness of the WELL Health-Safety Rating and deliver its special message to the general public.
If you haven't seen their commercial yet, view it here!
For more information about the campaign visit www.wellhealthsafety.com . For information on how to achieve the WELL Health-Safety Rating, visit www.wellcertified.com/health-safety.